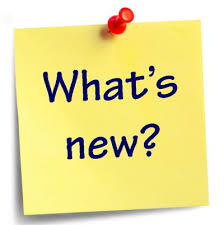 CHECK HERE OFTEN FOR THE LATEST NEWS, FEATURES AND HELPFUL INFORMATION
2018-19 FAPH Hunting Trapping and Fishing Regulations
(5/4/2018)

NEW

FISHING MAPS have been posted to the FISHING page!
(4/13/2018)

NEW

! 2018 Spring Burn Map.

(2/23/2018) The spring turkey season dates in the FAPH Hunting Regulations is incorrect. The FAPH season will follow the state season. Youth and apprenctice day is 7 April, the regular spring season is 14 APril - 19 May.

(12/15/2017) The following date have been added to the either-sex hunting days ion the CAs: December 27,28,29 January 3,4.
(11/16/17) From 20 to 24 Nov 2017, 4th Street Gate will be open for exiting. The Main ACP/Gate will only be used for entry.

(11/13/17) From 13 to 17 Nov 2017, 4th Street Gate will be open for exiting. The Main ACP/Gate will only be used for entry.

(11/01/17) The Bridge on North Range Road over Mill Creek is Now OPEN.

(10/20/17) The CA Areas Will Re-Open on 10/21/17 with new check-in procedure. Click HERE for Details

(10/13/17) North Range Road Closed at Mill Creek for Bridge Repairs. Click HERE for PDF map, or HERE for JPEG version. This road closure affects TA25c, 26b, 28a&b, & CA17 - CA26.

(10/6/17) Please Participate in our Archery Survey (7-Oct to 13-Oct). Record your wildlife observations on the form and turn it in to the Fish & Wildlife Office after 13-Oct.

(10/2/17) NEW iSportsman Startup Guide

(9/1/17) 2017 Hunting Regulations click HERE for a copy

(8/28/17) 2017-18 Hunting Permits will go on sale Friday September 1st. The VCC will run background checks for permits starting September 1, but will be closed the 2nd-4th for the holiday and will reopen on the 5th.

Click here for 2016 Wildlife Plantings

Maximum Number of Hunters per Area for Spring Gobbler Season. Click here for CA & TA Area Lists. (3/24/15)

(MWR Deer Cooler Policy (10/31/14) CLICK HERE

If a user fails to check in from their area by the alloted time, their iSportsman account will automaticly be placed on administrative hold. The account will not be activated until the matter is resolved with the Conservation Law Enforcement Office. (10/20/14)

Maximum number of hunters allowed per Training Area (TA) CLICK HERE and for Controlled Access Areas (CA) CLICK HERE (10/7/14)